Tamanu & Oil's presents the original Hemp Butter. This butter is produced using pure Hemp Oil and mixing it with the fatty acids and unsaponifiables of a hydrogenated vegetable Oil.
We even add Tocopherol to give you that extra kick of vitamin E & to reduce the rate of oxidation.
The Hemp butter is solid performer when used as a personal care base, its cost effective, easy to use and absorbs extremely well when applied to the skin without making the skin feel greasy. Use this in your formulations at a rate of approx. 8-10% and you will not go wrong. It is popular in face/body creams, lotions, natural soaps & in lip care products. You can use it alone or mix it with other oils, a super moisturiser.
Looking for something extraordinary ?
Looking for ingredients that boost your skin care formulations. Use the original Hemp Butter.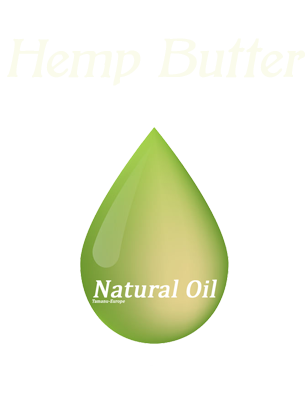 Really An excellent emollient
Rich in essential fatty acids.
Calms & protects against skin irritation.
Aids in hydrating & repairing mature & damaged skin. A very good carrier butter to blend with other oils, mainly essential oils.
Add in a little Lavender, Mint or whichever essential oil you fancy and this butter will carry it nicely giving you a lovely smelling finished product.