Ingredients
We see ingredients as Authentic, pure and natural. A gift from nature.
Find below few of our authentic ingredients. If you look for a certain oil, send us an email.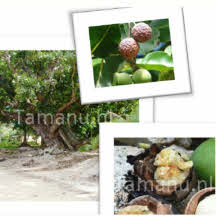 Tamanu Olie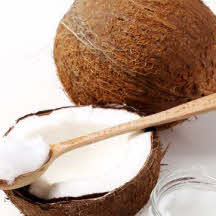 Kokosolie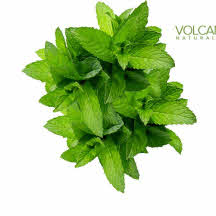 Pepermuntolie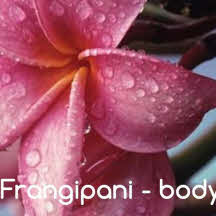 Frangipani Olie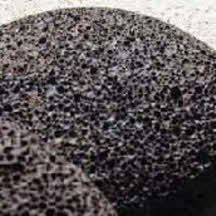 Volcanic Ash
Other Oil
• The original pure Tamanu-Oil • DME processed Coconut Oil • Volcanic Ash
Our pure authentic ingredients are delivered to the cosmetics industry, aesthetic dermatology clinics, Wellness industry, veterinary clinics.
In addition, we developed a complete body and facial skin care based on the mentioned basic ingredients.

Many people start to realize that many of our daily skin care products contain chemical and toxic substances that can cause various skin irritations on long term. Traditional skin care products has a lot to offer. Discover yourself why our cosmetic, organic bath and body products, aromatherapy, and other products are very much appreciated by people from all over the world!
Welcome to Tamanu-Europe! We are happy to support your business.
All ingredients are subjected to a strict quality control and tested by means of GCMS and provided with a COA.
Do you want to develop unique products with Tamanu-Europe ingredients? We support that!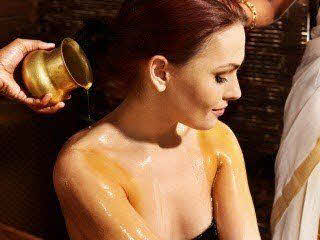 Tamanu Oil anti-viral
100% pure Tamanu Oil™
Tamanu
If you suffer from a troublesome skin condition or know anyone that seems to have trouble with it, then Tamanu-Oil is a unique product and worth trying.
Most of the Tamanu-Oil is mixed or does not possess the healing properties and therefore relative cheap.
There is only 1 specific Tamanu-Oil world-wide that possesses the natural healing properties, and the process to produce this is oil is more than important.
Be aware - Only the original pure Tamanu-Oil has been proven effective for skin and hair.
It means also that you only need a few drops pure Tamanu-Oil.

Sufficient scientific studies have been done in Europe, Japan and the U.S which puts Tamanu-Oil in the super-oil category.
This oil has the unique ability to promote the formation of new skin tissue and it possesses
anti-inflammatory, anti-neuralgic, antibiotic and antioxidant properties.

Natural antioxidant & antimicrobial activity.
Traditionally used for :
- Rash
- Babys
- Diaper Rash
- Skin and hair of our Animals
- UV Protection
- Mosquitoes Bites
- Scars
- Anti-aging
- Anti-viral
- Anti-bacterial
- Skin Conditions
- Muscles
- Anti-Inflammatory
- Acne scars
- Allergy
- Eczema
- Hair loss
- Itching
- Psoriasis
- Dry skin
- Small wounds

Many active ingredients are found in pure Tamanu-Oil™
that explain why Tamanu-Oil™ works so well for skin problems and seems to be good for the healing of wounds.
One of the components is calophyllolide, what appears to be anti-inflammatory.
Other elements of the oil appears to work antibacterial. The oil is also rich in oil and linolenic acids, which moisturize and soften skin, but does not make your skin oily.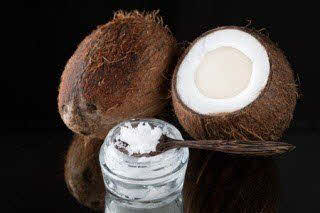 Coconut oil hair-care
100% pure Coconut Oil
Coconut
Rich in Vitamin, Mineral, Fibers
Organic, non-hydrogenated, rich in antioxidants, free from impurities
√ Beautiful skin
√ Soft skin
√ Protect against UV ray
√ Protect against skin infections
√ Effective against Acne
√ Effective for dry, flaky skin
Coconut Oil has naturally antibacterial/antifungal activities. It is an excellent skin moisturizer, and it can penetrate perfectly in to hair. Volcanic Earth Coconut Oil smells delicious, after seconds the smell disappears. Coconut oil has a melting point of about 24-26 degrees and is therefore mostly solidified in our climate. Once the coconut oil touches your skin it will melt beautifully.
You can use our oil as massage oil and combine it with Tamanu-Oil for common skin conditions. Coconut Oil acts as an effective skin moisturizer and benefits all skin types. Even dry skin. There is no chance of having any adverse side effects on the skin from using coconut oil.
Therefore, it is a natural way for preventing dryness and flaking of skin. It also support delaying the appearance of wrinkles.

For Spa and Wellness we also offer Coconut Oil with the effective frangipani oil.
For exclusive products, ask for possibilities in your Spa, Wellness or Salon.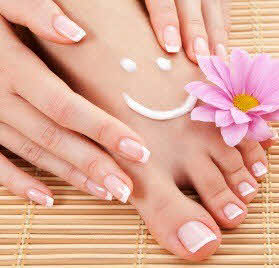 Pure natural foot and hand care, along with taking care of your body.
Frangipani Skincare
100% Frangipani
What is Frangipani all about ?
Frangipani Essential Oil is an exotic essential oil and a very powerful flower.
Frangipani essential oil is said to be one of the best perfumes in the world. Its fragrance has a provocative effect on those who inhale it, producing sensual feelings.
Frangipani essential oil is an astringent. It is used in massage therapy to moisturize the skin.
The oil will ensure the skin remains soft and works well with cracked and dry skin also.
Frangipani essential oil has a sedative effect, letting you sleep. The oil will calm your mind and also relieves stress in the process.
The flower is linked to the feminity, and in Feng Shui, Frangipani is associated with love.
Frangipani essential oil brings peace and harmony back into your life.
Now you can reconnect with yourself, nature, and the universe. Its calming qualities reduce the negative effects of everyday stresses, uplifting the inner spirit.
Nourish your soul and bring self-awareness with this magical oil.

It's also arguably the most popular flower in the world and is certainly a "jewel of the South Pacific". Plumeria is one of the most exotic of all fauna and flora with invigorating scents that are known to affect the way people feel. There is nothing quite like the sweet fragrance of Plumeria in flower to uplift your spirits ... It's no wonder more and more people (Melanesians) continue to use the Frangipani plant extensively for decorative, skin care and medicinal purposes to this day.

The Frangipani flower comes in a vast range of stunning colors with a wonderful, intoxicating fragrance. Colors range from white, pink, yellow, multiple pastels to deep red. Some variates produce smaller flowers than others. Flowering lasts up to three months at a time. Cut blooms last for several days in water. The Frangipani flower has a strong, delicious perfume which is even more prominent in the late afternoon, evenings and at night.

Frangipani trees prefer dry, sandy soil in full sun. They don't like the cold. Plumeria is an extremely durable plant and only authentic plants give the power of this special flower. There are over 100 different varieties of Plumeria.

Frangipanis grow as high as 10 metres in tropical regions whereas in milder climates, their growth is restricted to shrubs or small trees. These plants have thick succulent branches, spaced well apart with long leather, fleshy leaves in clusters near the branch tips

Enjoy the fantastic feeling of our beautiful Tamanu-Europe™ product range with pure Frangipani-Oil.
√ Deep cleanse, soften and moisturise your skin
√ Promote healing and help restore your natural skin balance
√ Stimulate your circulation
√ Uplift your spirits, heighten your sensuality, confidence and motivation
√ Soothe emotional tension and enhance your inner strength
√ Take the edge off PMT, menopause, muscle spasms and cramping
√ Give your skin a healthier, more youthful, appearance
√ Protect against damage from the elements
√ AND all without any preservatives, chemicals or artificial colouring!

Therapeutic Properties Described In The Aromatherapy Literature
Organic Frangipani in a well studied massage blend to treat hypersensitive skin, sense aphrodisiac regenerates peace & balance, help in soothing, astringent, inflammatory, renew skin cells, depression, fatigue, pains.